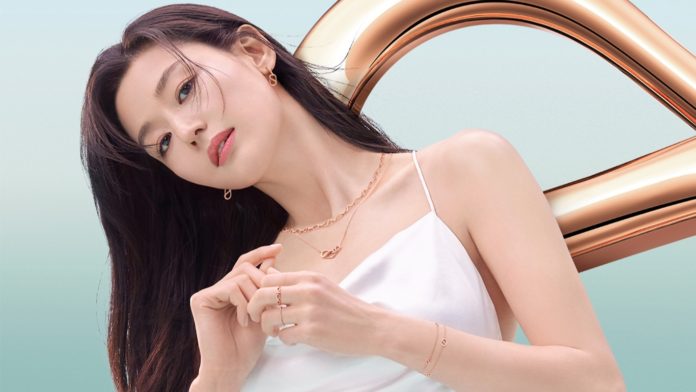 Once again, Jun Ji Hyun emerges as a beauty queen in new Stonehenge Jewelry Summer Cut Photoshoot and commercial.
Muse Jun Ji Hyun presents 'Beautiful moments'
Muse of Stonehenge Jewelry, Gianna Jun stands out with her unique and overwhelming aura in this cool photo-shoot for hot summer collection. And nonetheless to say, the background behind her looks like an infinite space!
Jun wearing Stonehenge Signature Line S-Link Jewelry
S-Link symbolizes Stonehenge's 'S' as a motif. And new collection of this signature line comes with extra luxury and sophistication. Moreover, it also symbolizes heart, so can be purchased as a gift item on special occasions.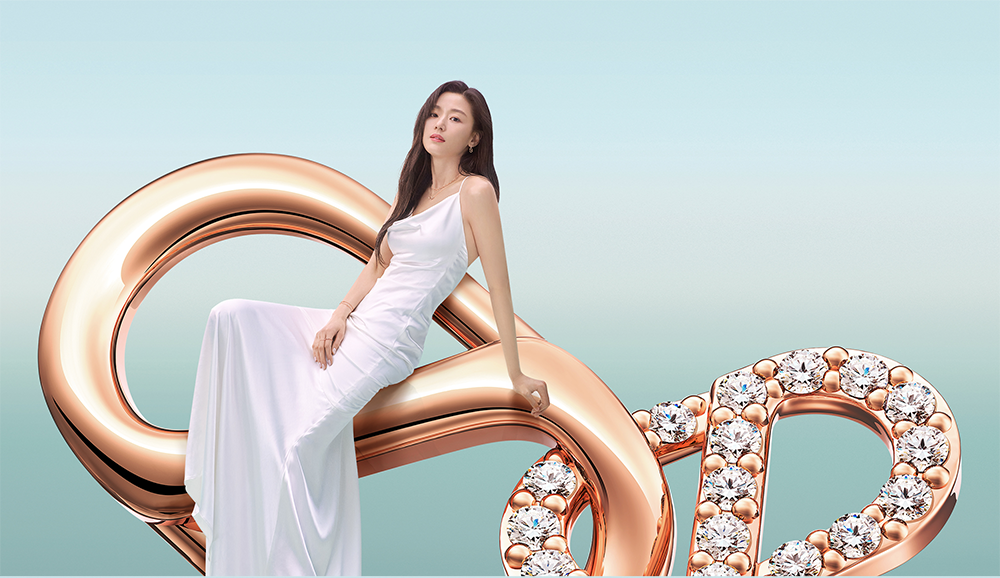 In the pictorial, Jun wore a white sleeveless dress to show off her elegance. And the complementary jewelries she carried with were S-Link pendant, necklace, earrings and bracelets. The rose gold color of jewelry and her white dress really matched together and symbolized refreshment in hot summer.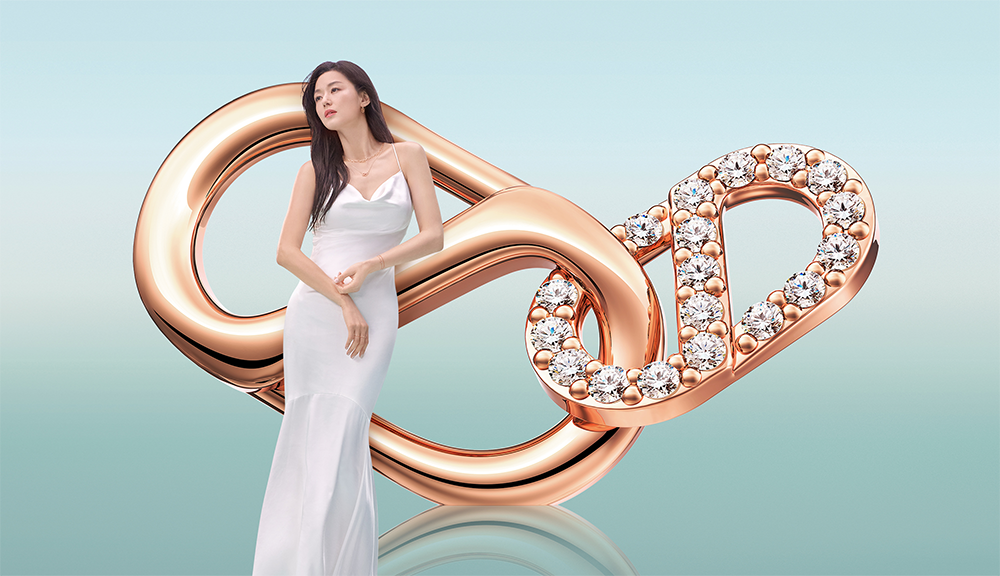 Also, if you look closely, you can find a fine stone decoration on the new S-Link necklace she wears. It looks trendy and can be a simply luxurious item for daily-wear.
The accessory that added extra elegance to her natural look is New S-Link Rose Gold 14K Bracelet. This bracelet consists of a double-row chain that can be layered like two bracelets while wearing only one.
The cute thingy striking between her fingers is Stonehenge Rose Gold 14K Ring. A tiny diamond is set straight on it that looks both unique and harmonious.
Lucky U: Good Luck, Jun!
Here you see, Jun Ji-hyun wears Stonehenge's classic collection Lucky U. Here the modern and uniquely designed horseshoe pendant symbolizes good luck.
The finely set delicate stones on Lucky U Rose Gold Necklace and ring simply look brilliant. Moreover, the rose gold bar across the center of the horseshoe pendant adds modern sophistication. The versatile design of the matching bracelet is quite attractive too. And the way stylish Jun carried the jewelries- she looked marvelous, like a classy queen in dreamland!
The Lucky U Rose Gold 14K ring also comes with a cute horseshoe pendant symbolizing good luck, And its blue rough diamond symbolizes eternal love. Such a meaningful ring set it is, isn't it?
Love Knot: Your promise of Love!
Love Knot necklace, rings, earrings and bracelet are designed as a motif with knots to connect the hearts of the lovers. It also symbolizes the promise of love between the two. So this romantic collection can be purchased as a sweet gift for your girlfriend or wife!
Necklace and earrings from Love Knot collection come with sparkling elegant stones. And the luxurious bracelet contains diamonds at both ends of the knot. Overall, this collection is both lovely and aristocratic!
All the jewelries featured by Jun Ji-hyun are now available in Stonehenge jewelry outlets in South Korea. And last but not the least, check out the beautiful goddess in latest Stonehenge summer collection commercial 2021 😀