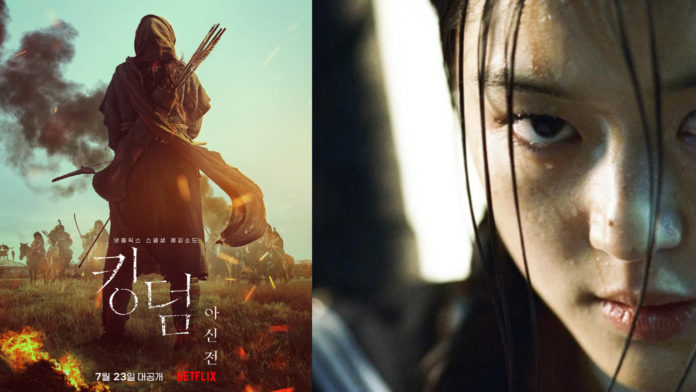 Forget the past image of Jun Ji Hyun- as she is gonna return as a herculean female warrior in Kingdom: Ashin of the North which is scheduled to release on Netflix on this July 23.
As you know, 'Kingdom' is a smashing hit Korean thriller drama featured by the world's largest online streaming service, Netflix. So far, they have released two seasons from this franchise that has created Korean zombie syndrome around the world. At the end of the season 2, crown prince Lee along with his troop encountered a mysterious zombie catcher. And that mysterious character is no other than Gianna Jun (as Ashin), who is gonna lead this upcoming special sidequel 'Kingdom:Ashin of the North'.
Jun as Warrior Ashin in New Teaser Poster
'Kingdom: Ashin of the North' will tell the tragic past of Ashin, the descendant warrior of Rujin tribe. And after releasing a teaser video, Netflix has finally released a teaser poster on June 17, that features the back of warrior Jun!
As you can see, this poster shows the strong back of warrior Ashin (Jun) who has grown into a rebel adult. And in a vast battlefield of the cold north, Ashin alone is facing a horse cavalry with a bow in her hand. Her back is surrounded by black smoke and flames, but who cares, Ashin is there to fight against the evil foes!
Ashin: The Beginning of Death!
What vortex of fate was landed upon young Ashin, who discovered the resurrection plant that could bring the dead back to life? The phrase "engraved on the poster says- "Ashin-the beginning of death"! So it gives rise to a lot of speculations about warrior Ashin who is entangled in the starting point that drove Joseon dynasty into fear of the plague.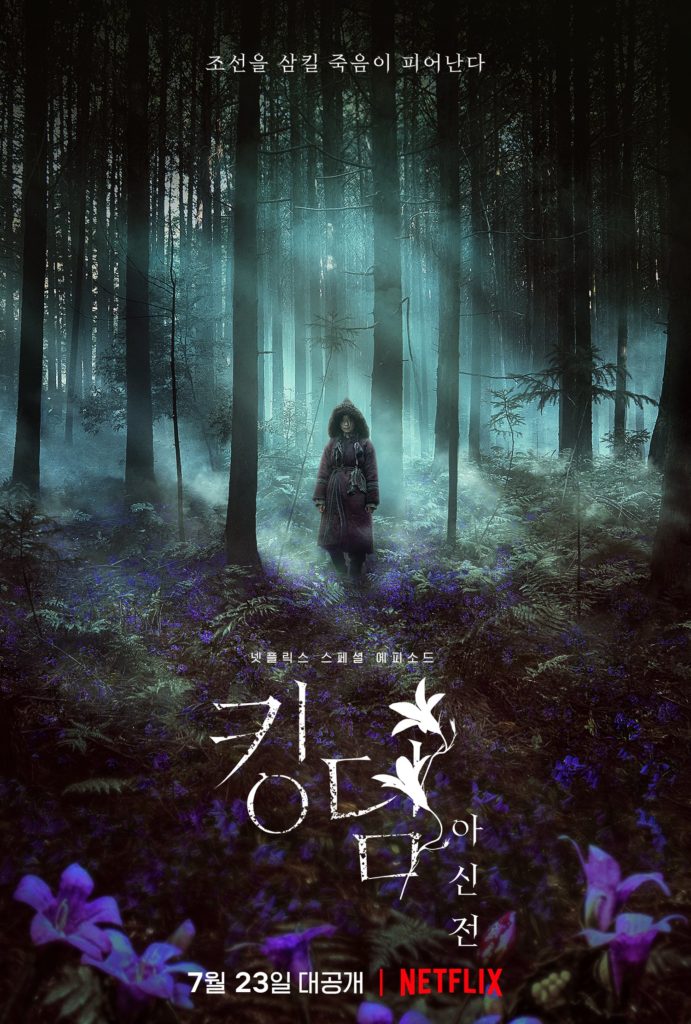 Moreover, this special 1 hour episode will deal the story of the origin of resurrection plant- that was first found in the north. So the fans can anticipate a wholesome story that will be unfolded in a vast, unfamiliar background.
Jun Ji hyun returns as warrior Ashin
Previously, Kingdom: Season 1 and 2 dealt with the tragedy of the plague that spread like wildfire in the southern region of Joseon dynasty. "Kingdom: Ashin of the North" will deal with the story of life and death and the origin of resurrection plant, which was first discovered in the north.

Jun Ji-hyun will play the title role, Ashin, and will show off her unique charisma. Since her mysterious appearance was revealed just at the end of the season 2, fans are anticipating slaying performance from this goddess actress.
Other Teaser Posters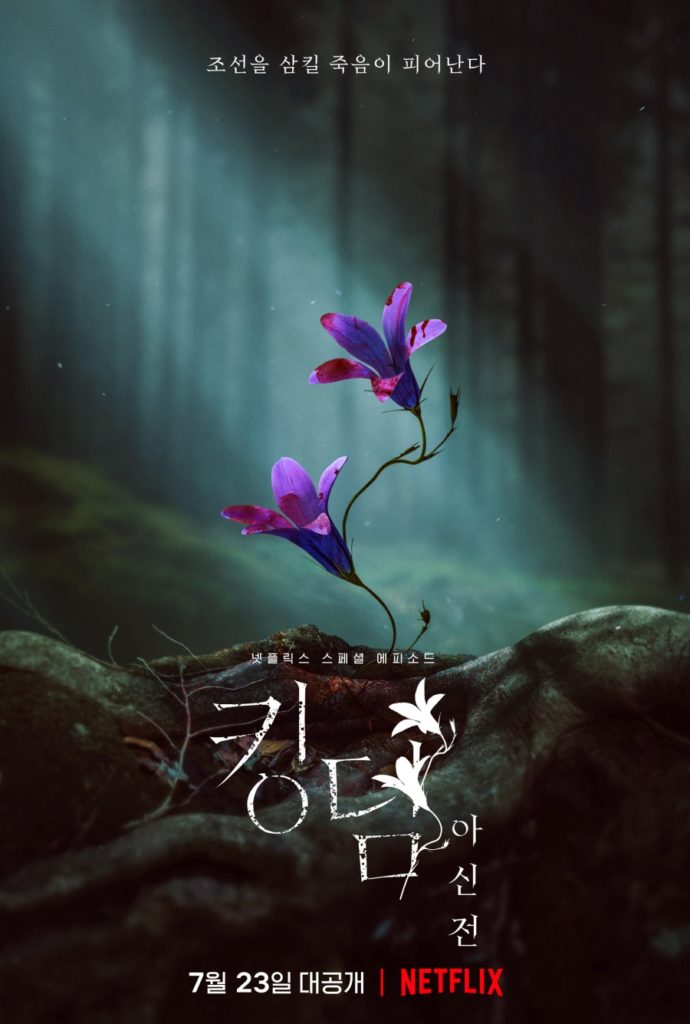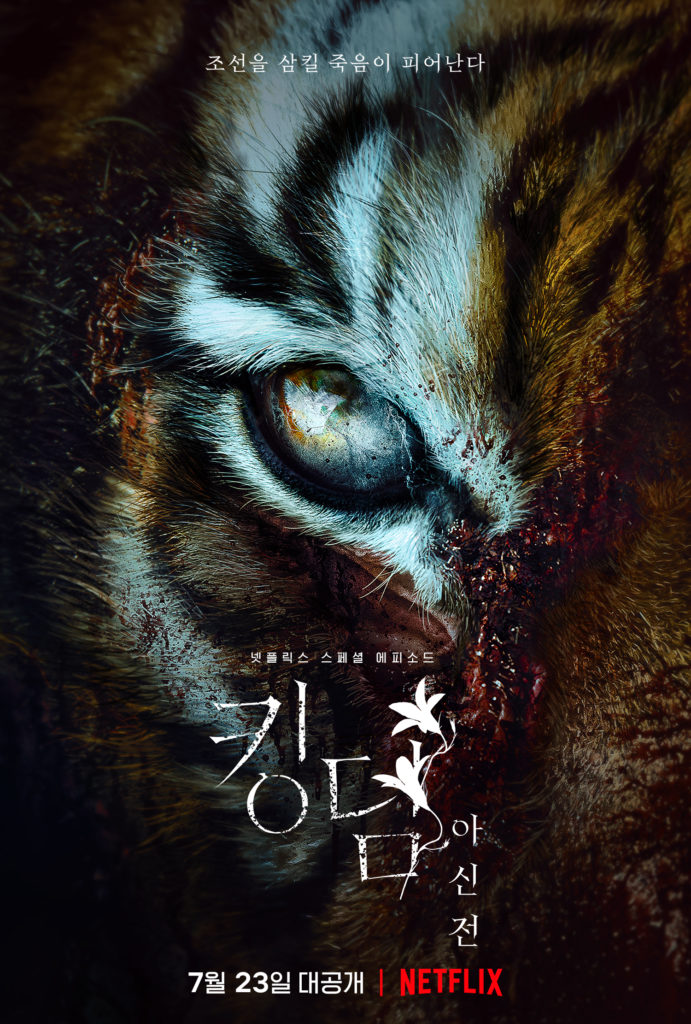 Kingdom: Ashin of the North will be released on Netflix on July 23, 2021.