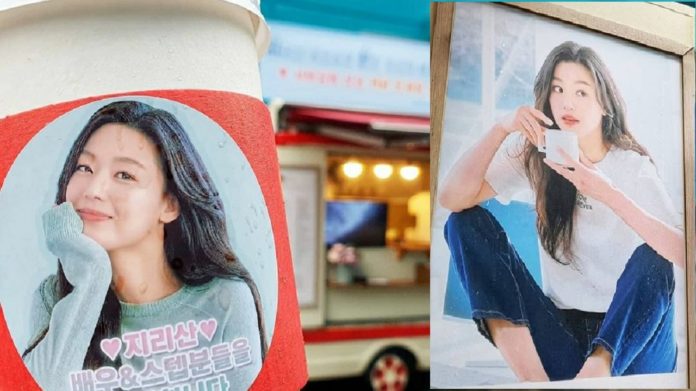 On April 3, a fan group named 'Jun Ji-hyun Supporters' sent drinks and cookies to the set of upcoming Korean drama Mount Jiri via Coffeegreate, a celebrity-line coffee-cart in South Korea.
Meanwhile, owner of 'Coffegreate', coffee-master Lee Jong-hyuk shared his incredible experience of serving Jun Ji-hyun the drinks she preferred!
From Coffee-Maker's Diary
Based on 'Jun Ji-Hyun Supporters' requisition, Coffee-maker Lee prepared different types of special homemade scone cookies. So there were double chocolate chips, almonds, even dark chocolate cookies, all baked for Gianna Jun!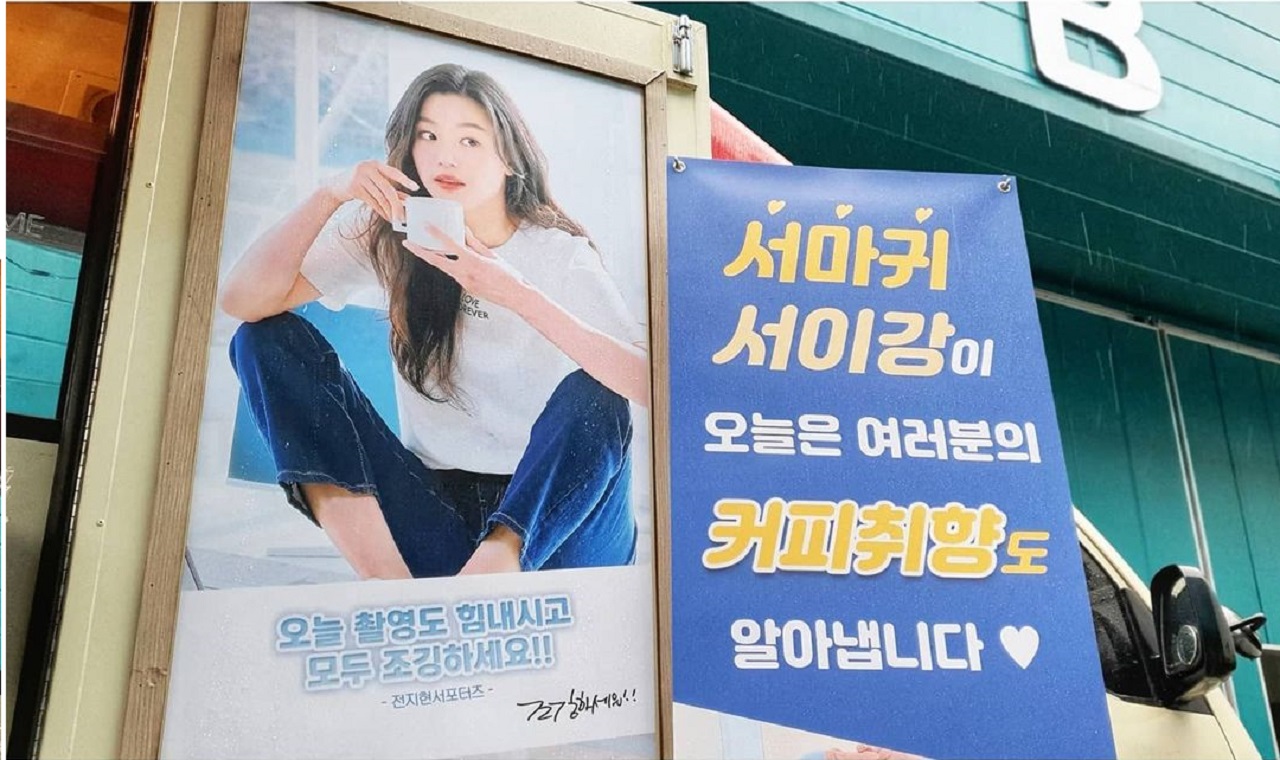 It was raining hard while Lee was on the way to Mount Jiri set with his coffee truck. But when he arrived on the set, the rain suddenly stopped.
"I think the goddess (Jun) did some magic" -Lee jokingly said.
What did Jun order from coffee truck?
According to Lee, Jun Ji-hyun ordered 'Acai Berry Yoghurt Tea' in advance. After a while, she came to coffee-truck to pick up the order.
Time is going backward for Goddess Jun!
Lee has been familiar with Jun Ji-hyun since her second TV drama 'Happy Together' (1999). So as he saw her in front of his eyes, he immediately felt, time is going backward for Jun, she's just getting younger day by day!
"She is an actress who perfectly fits the title "goddess"!" – Lee soliloquized.
When you meet handsome actor Ju Ji-hoon!
When Jun Ji-hyun was taking photo in front of the coffee truck, Ju Ji-hoon also came to the spot. He looked like a funny-cool guy- who stared at Jun and smiled as he passed by her.
"Is this drama pictorial?" – Lee wondered himself!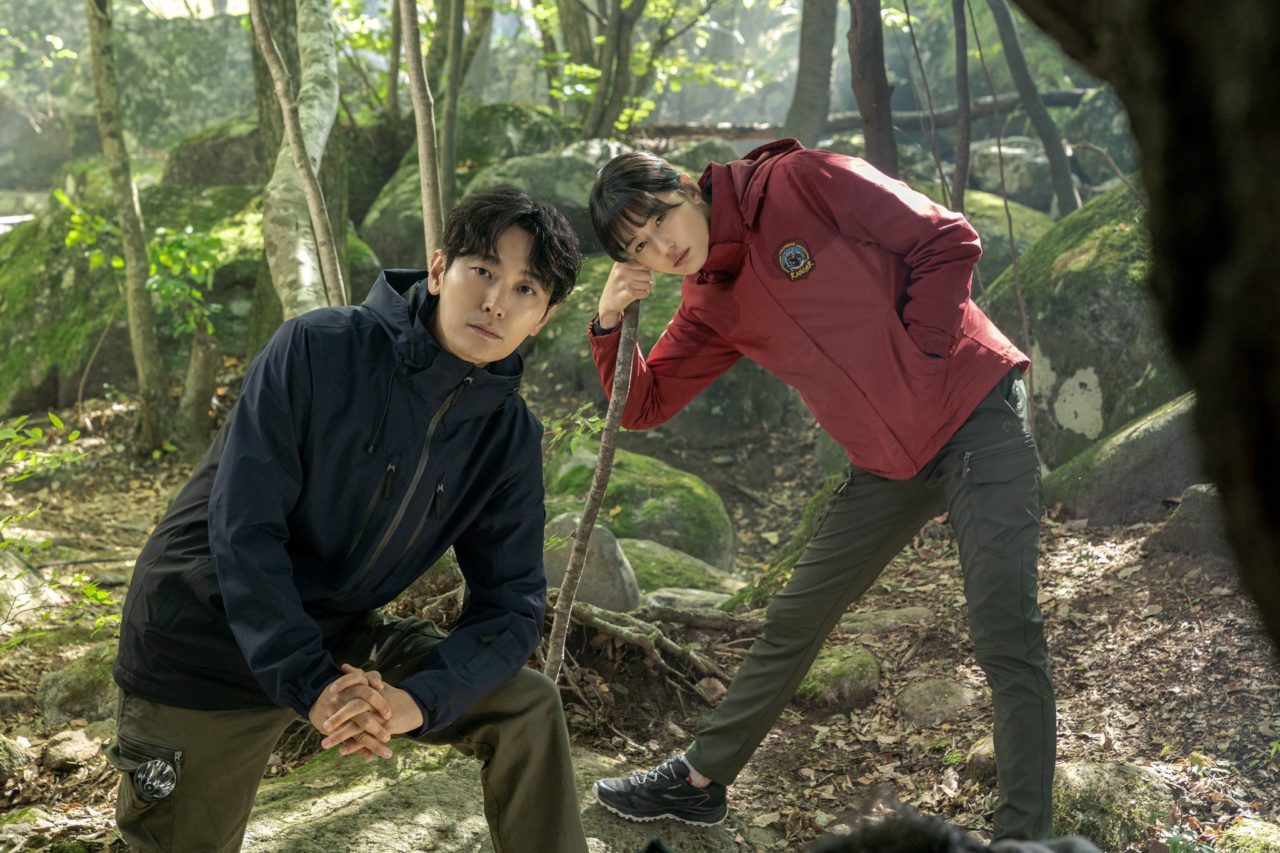 So, Jun prefers yogurt and limeade!
After taking selfie with coffee-truck, Jun looked back and asked coffee-master Lee, "Are all these (drinks) ours?"
"Yes, you're right."- Lee said. "Could you tell me what you've ordered?"
"Acai!" -Jun said.
So Lee took out one acai berry yoghurt drink and delivered it to her.
"I also drink home made blue limeade!" -Jun giggled.
So Lee gave her a limeade as well.
However, delicious scone cookies were already gone when Jun came to the truck (the drama team must have been hungry as hell!) So Lee wanted to pack her some assorted cookies (he had 10 types of them!). But Jun said, she can't take them home, so Lee distributed rest of the cookies among her team members.
"How to make lemon tea?"- Jun asked
It's not the first time Lee met Jun Ji-hyun. Previously, he served with his coffee-cart on the set of drama "My Love from the Star" and movie "Assassination" as well.
Lee was kind of reminiscing …
"When I met her at the filming site of 'Assassination', she asked me to tell her in details about how to make lemon tea."
"So I think, goddess (Jun) likes fresh things."- Lee said.
Fighting, Team Mount Jiri!
It was so hot in the midsummer, so 'Mount Jiri' team was looking for ice-drinks. Thanks to 'Jun Ji-hyun supporters'- they took a lovely initiative to treat them well and sent a coffee-truck on the spot. So, all the hard-working crews really enjoyed the refreshing drinks, and got pepful to work harder for this highly anticipated K-drama.
So fighting, Team Mount Jiri, fighting Gianna Jun!