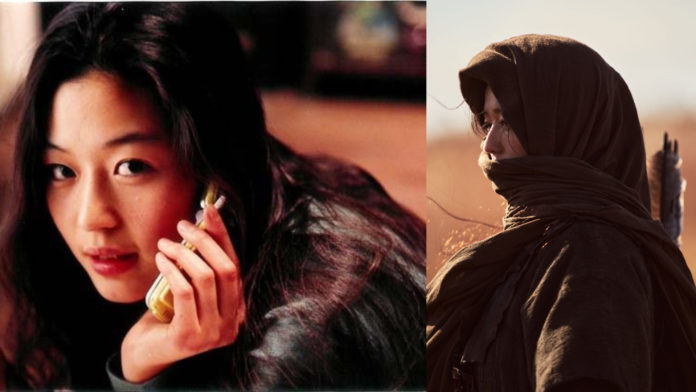 Actress Jun Ji-hyun's first look as Ashin in highly anticipated prequel of Netflix hit zombie-thriller drama Kingdom got revealed!
Netflix unveiled a lineup of original Korean productions that are about to be released through' its platform on 'See What's Next Korea 2021′ held on February 25. There, script writer Kim Eun-hee and director Kim Sung-hoon introduced their upcoming endeavor 'Kingdom:Ashin of the North'.
​Ashin (Jun) knows the secret of resurrection plant?
Regarding Jun Ji-hyun's character, script-writer Kim said, "Ashin (Jun) is one of the main characters in Kingdom series. And when we showcase this character, secrets of Kingdom season 1 and 2 are bound to be revealed. So I thought, it would be more exciting to unleash a special episode than to release a whole season 3."
"If season 1 was the cornerstone of the Kingdom world, I think the special episode will serve as a stepping stone to go beyond Kingdom Season 3 and above." -Director Kim Sung-hoon added.
"I kept thinking about resurrection plants. But if Kingdom: season 1 and 2 did not go well, I would have kept it only in my mind. You ( the audience) responded well, so I got the energy to pen it." – writer Kim confessed.
This influential K-drama writer also seemed so satisfied about Jun Ji-hyun's portrayal of the vital character 'Ashin'.
"Ashin (Jun) is the character who is very close to the secret of resurrection plant. And whenever I think of it, it makes me feel good." – she said.
​Who is Ashin?
Ashin, the mysterious character played by Jun Ji-hyun, is the descendant warrior of northern Rujin tribe. At the end of Kingdom season 2, crown prince Lee chang (Ju Ji hoon) and his troop encountered a zombie catcher while being headed to the north in search of the secret about resurrection plant. And now you know, this ruthless zombie catcher is no other than Ashin, who's gonna play vital role in the concealed story which will be unfolded in the next season.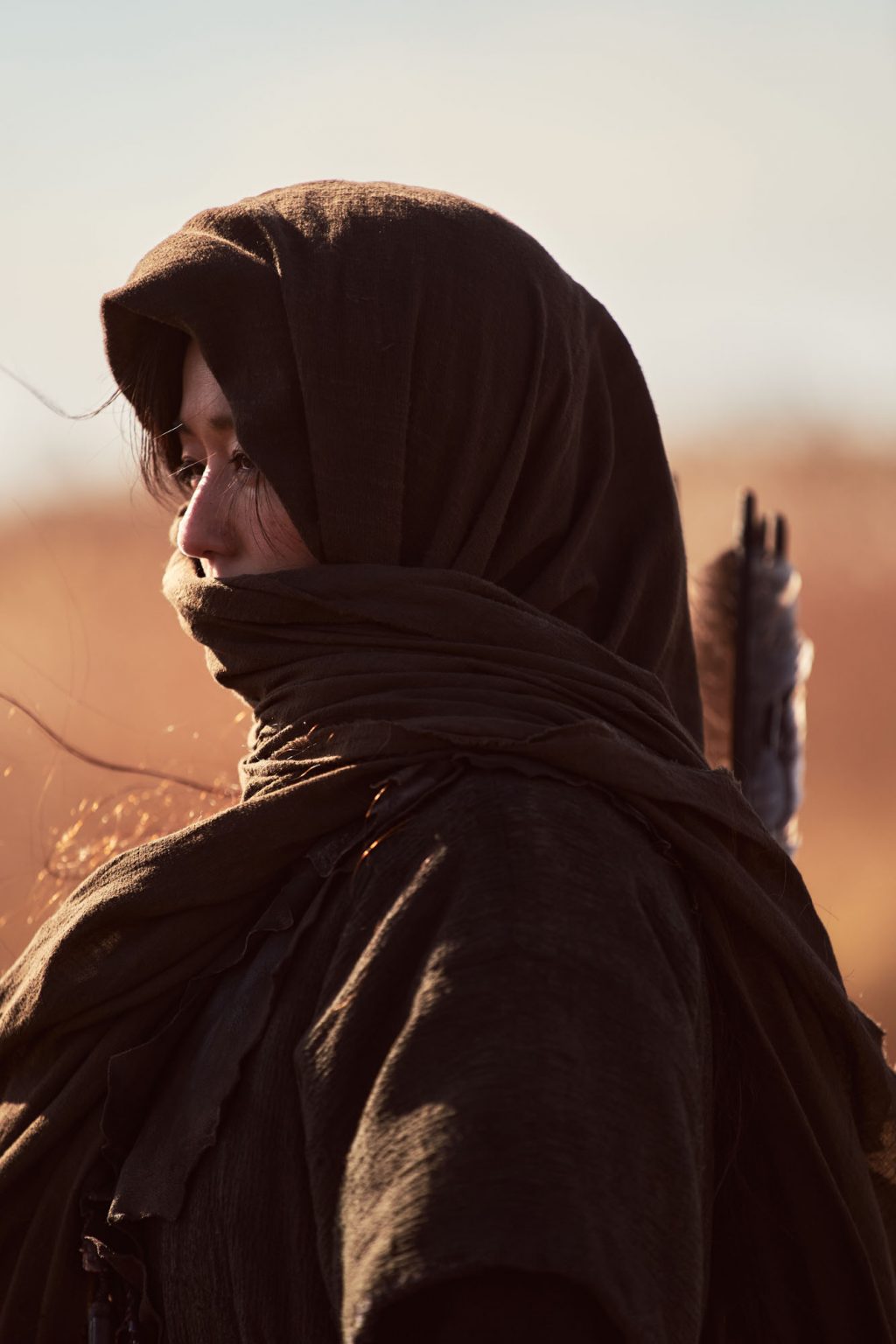 So 'Kingdom: Ashin of the North' will be a special prequel episode that will depict the past of Ashin (Jun) and all her mysterious secret. Park Byeong-hun, who left a strong impression in the character of Captain Min-chi-rok in previous seasons will accompany Jun to quench the thirst of audience who are eagerly waiting for drama queen's return after a long time!
​Not the first horror of Jun!
The newbie K-drama audience may think that 'Kingdom' is the first appearance of Jun Ji-hyun in any horror film. But no dear, 18 years ago, when you're a kiddo or yet to be born in this world, Jun appeared in psychological horror 'The Uninvited' (a 2003 film).
Just a year after the release of her worldwide hit classic 'My Sassy Girl' (2001), Jun appeared in 'The Uninvited' as a mentally devastated mother. Sadly, though Jun's dedicated acting was so matured and praise-worthy, the direction and story-line of the movie was flawed enough, thus the movie was super-flop both in box-office and to critics.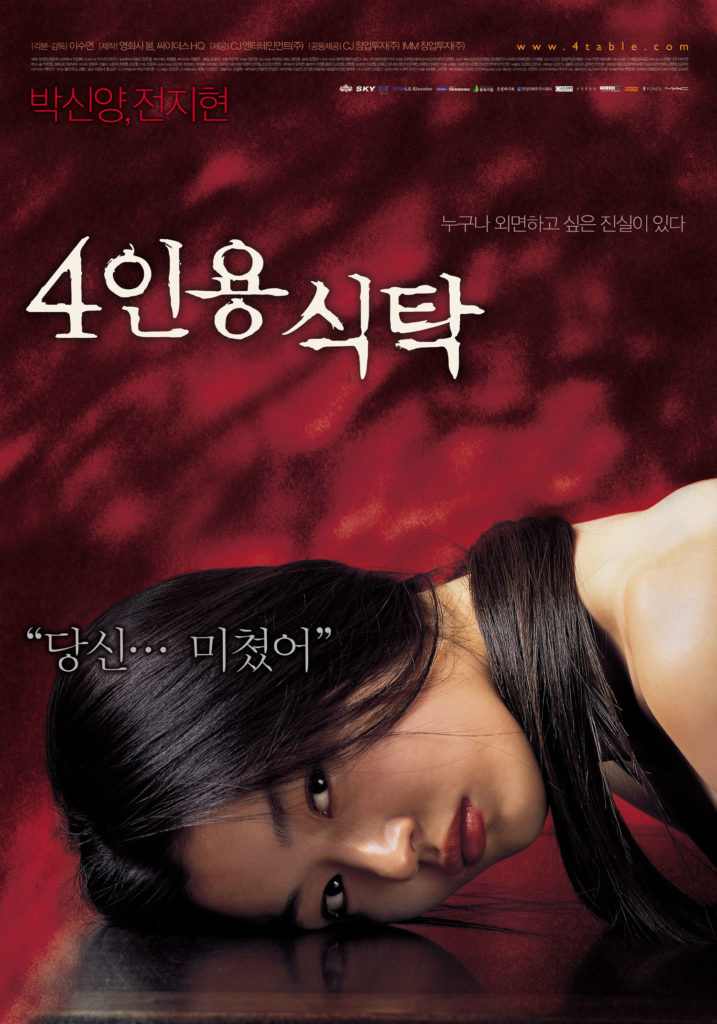 Also, an interesting trivia- Jun was offered for the elder sister role in Korean classic horror 'A Tale of Two Sisters' (2003). Director Kim wanted her, but Jun refused the role cause she thought the script was too scary! Co-incidence enough, she later acted in another horror movie in the same year, and US remake of 'A Tale of Two Sister' was named after it! (The Uninvited, 2009 )
However, refusing a classic horror for another flop and forgetful horror film might seem to be one of the worst decision taken by her. But no need to regret now, more matured Jun is gonna slay as Ashin in 'Kingdom:Ashin of the North'. So dear fans, fasten your seat-belt and get ready, queen is gonna wind you up!