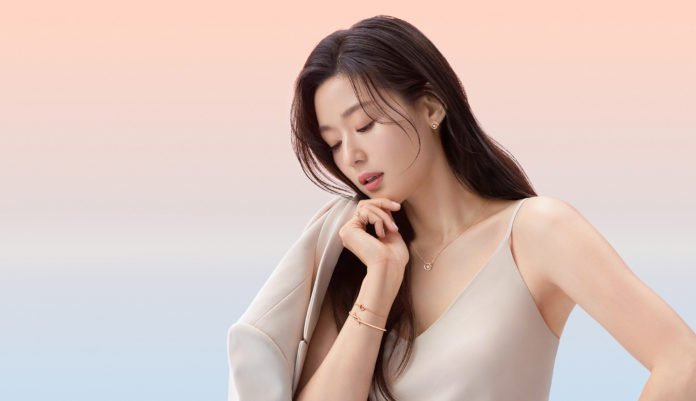 Korean jewelry brand Stonehenge has released its new 2021 Spring-summer collection featuring its mesmerizing muse, Jun Ji-hyun. This photo-shoot portrayed her luxurious elegance in a mysterious and dreamy atmosphere.
Love Knot
'Love knot' is rose-gold jewelry with a stone embedded in the center of the matching pendant. It gives off both chic and elegant vibe at the same time.
The motif of the beautiful knot is connecting each other's love. And the theme of this Love Knot Collection is 'The promise of Love'.
In this alluring photo-shoot, Jun was wearing 'Love Knot Necklace' and 'Love Knot Earring'. She showed off her shoulder and looked attractive and confident at the same time. And you know, the audience can't help falling for her sophisticated sensibility.
The key-charm of this stellar series is the fine stone. Whenever the stone moves, its subtle sparkle makes it look more appealing. And at the end of the tied knot of the rounded curve, there is a stone decoration added. So overall, it's unique and luxurious but easy-to-wear jewelry item.
Lucky U
'Lucky U' is a popular jewelry collection of Stonehenge that has been loved steadily since its release. Specially its horseshoe pendant is one of the best among the all. And this horseshoe design also indicates the positive image of good luck.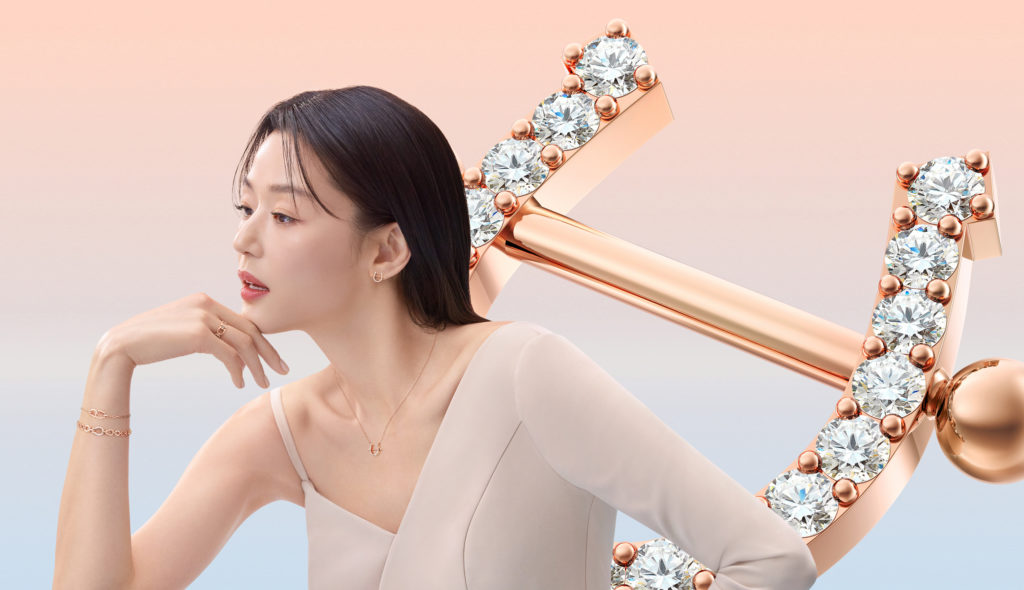 In the photo-shoot, Jun is seen to create a unique-elegant atmosphere. She exuded her graceful aura while sitting lightly and staring at a distance.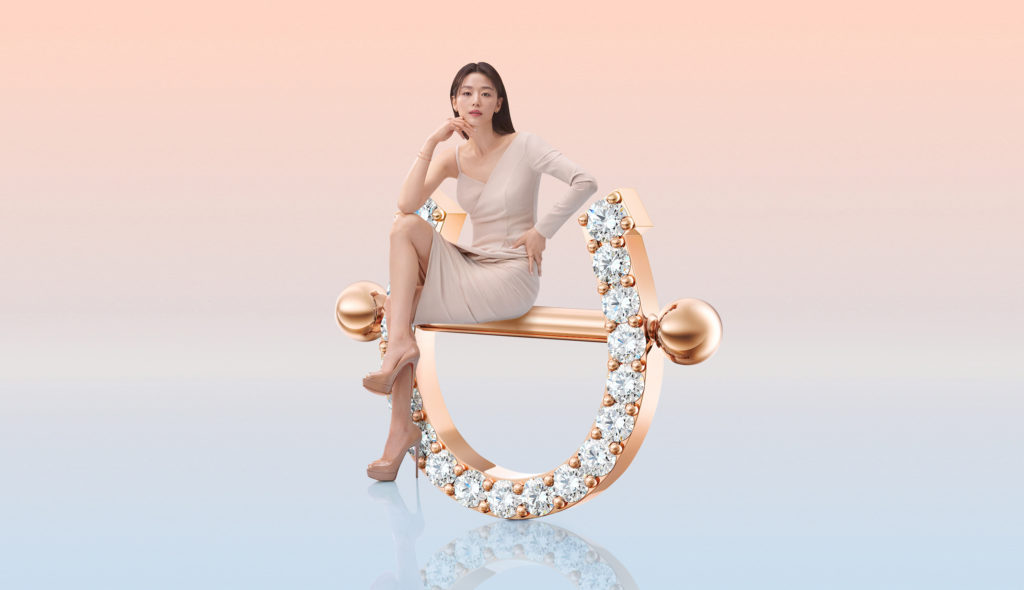 So overall, Lucky U is a catchy jewelry that can convey your heart to your loved one. And its simple but sensuous horseshoe design simply stands out of all.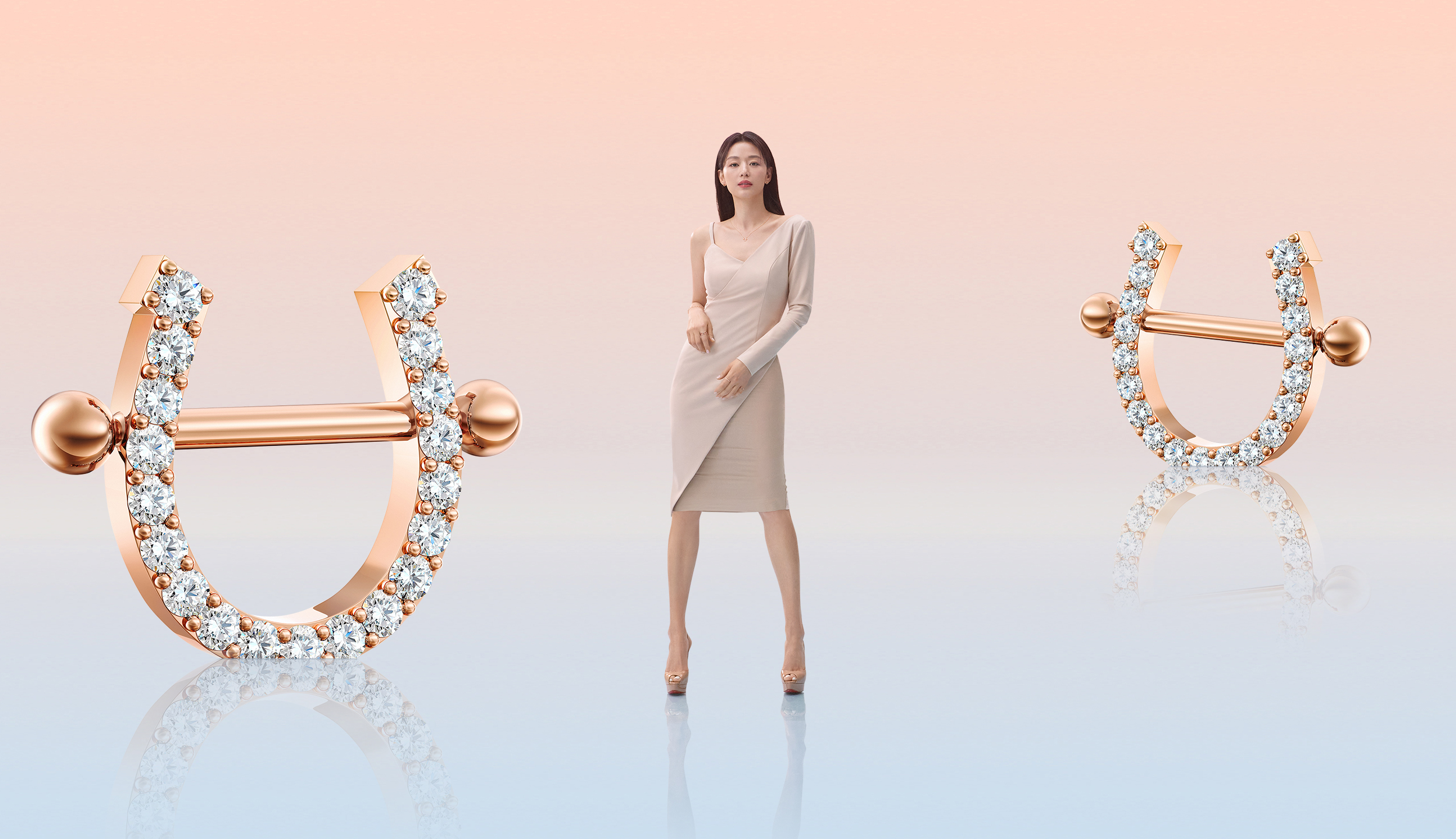 Moreover, the blue rough diamond ring from this collection can add a sense of refinement to your fingertips. And lastly, its bracelet with detailed horseshoe motifs can uplift your modern and diversified famine outlook.
La Stella
Jun Ji-hyun looked so stylish and cool as she was wearing a trendy trench coat-style beige dress and 'La Stella' jewelries. With the motif of a planet wrapped around a twinkling star, La Stella added mysterious charm to Jun's evergreen beauty.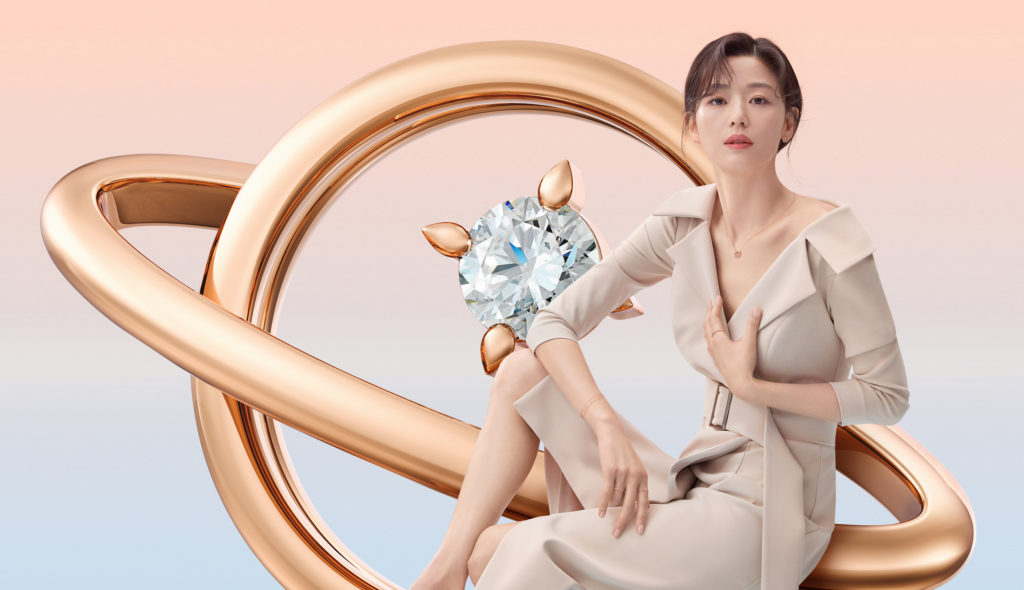 The jewelry Jun wore was designed with a stone set in the center of the transparent sapphire glass. And surprisingly, La Stella is an appealing collection that embodies the mysterious appearance of a star floating in the sky. Its ring has a cognac diamond set on a chained bracelet. So it can be a perfect match for modern women in neutral color outfits.
S-Link Jewelry Watch
If you wanna embrace elegance and splendor around your wrist, you can pick up S-Link Jewelry watch. It looks trendy and creates a feminine vibe around you.
The dial is simple like normal watch, but its stylish strap looks like an elegant bracelet! So it can be worn around the wrist with jaw-dropping dresses or any matching outfits. And there's two variations in colors- rose gold and white gold, so such basic color watch can be worn in day-to-day life too.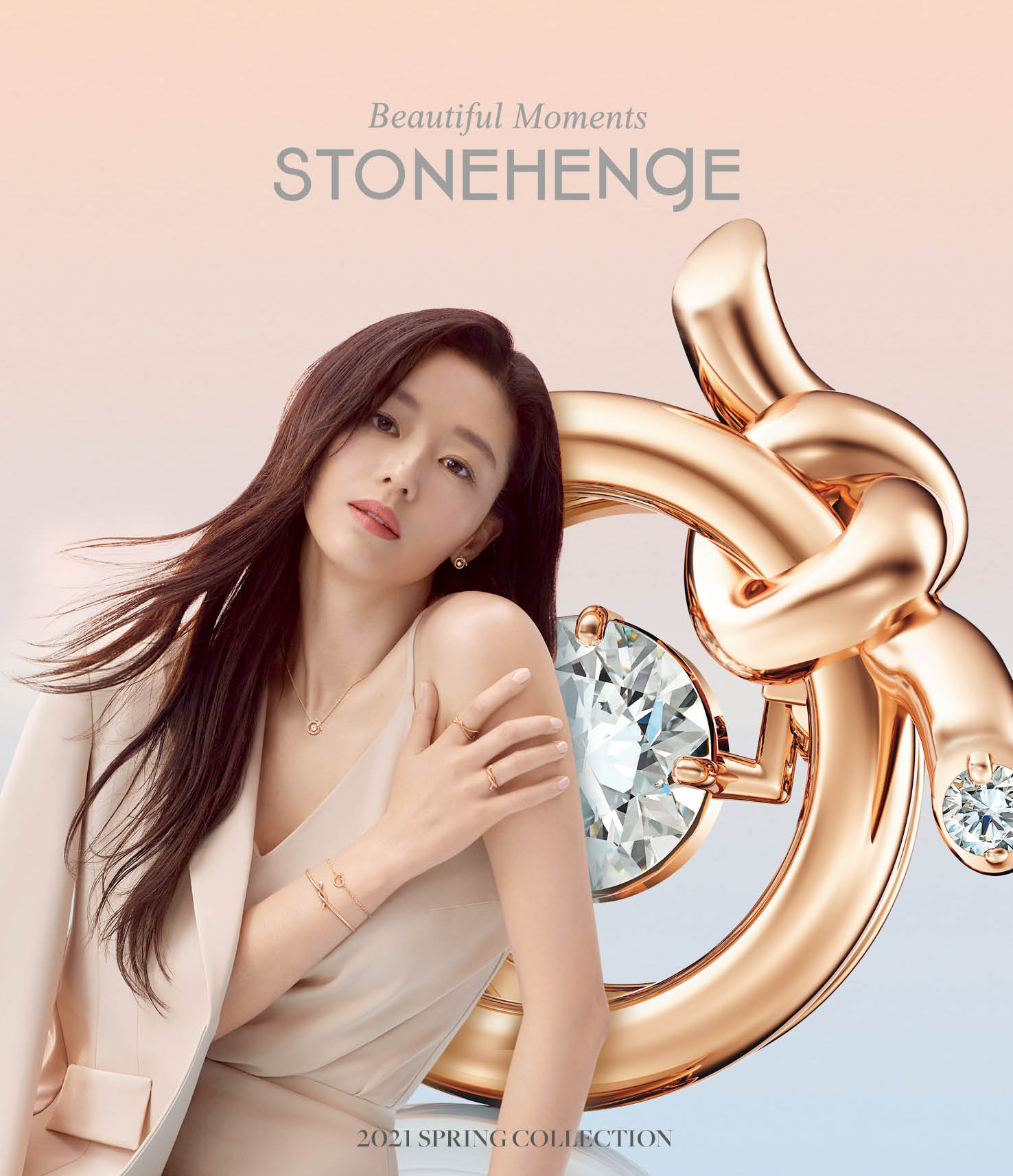 Hence, Gianna Jun once again mesmerized the viewers with her everlasting aura in Stonehenge advertisement. Also, kudos to her styling team, who are working relentlessly with her to bring out her natural charm in every recent commercials.
Then why more wait? Check her latest Stonehenge Commercial out right now!