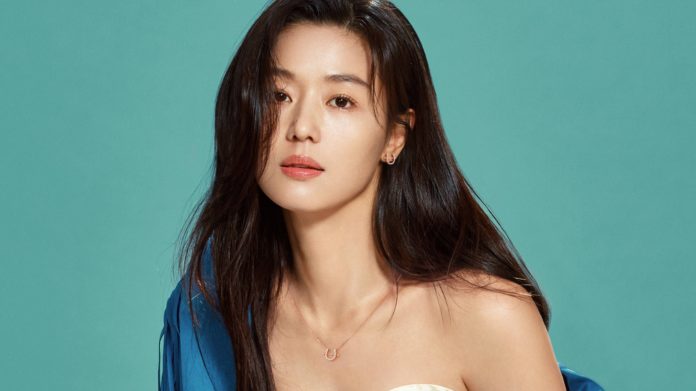 Korean actress Jun Ji-hyun showed her elegance and sexiness to the fullest!
On August 31, Korean jewelry brand STONEHENgE released a pictorial for their 'Beautiful Moments' campaign in Fall 2020.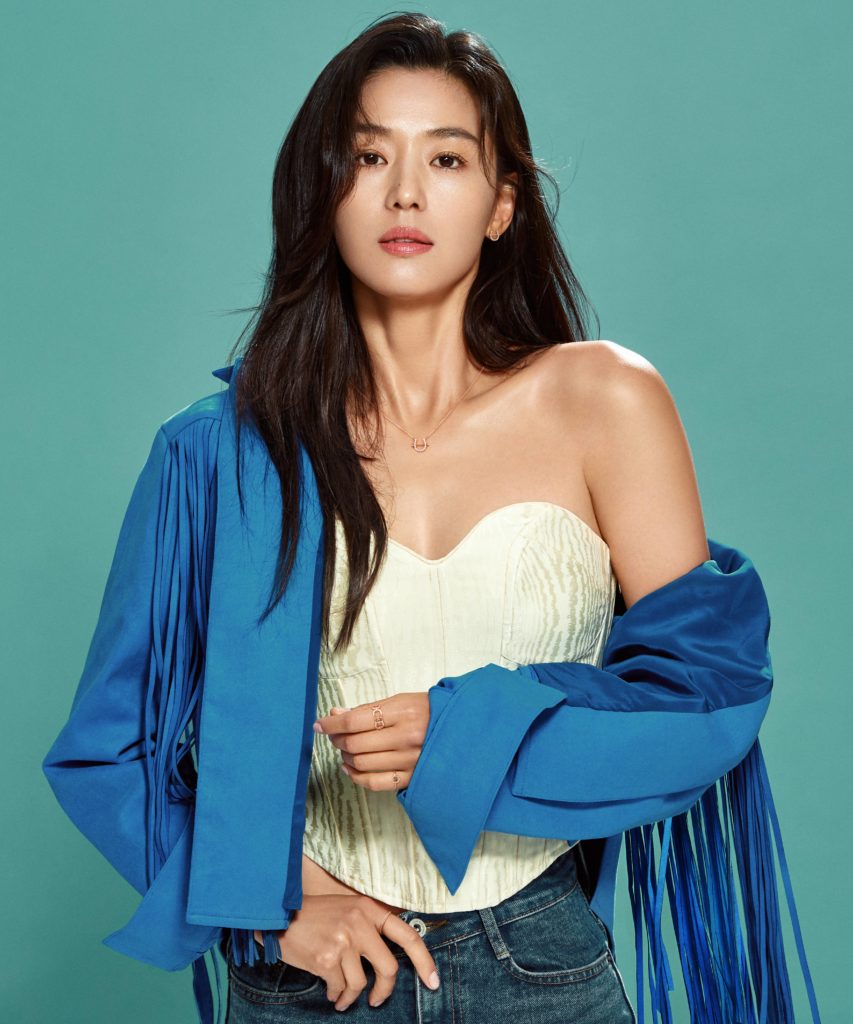 This advertising campaign showcased colorful background. It also unleashed unique charm of Jun Ji-hyun and jewelry. Jun Ji-hyun expressed versatile emotions through sensuous poses in her own style. And that's how she disclosed her evergreen beauty once again.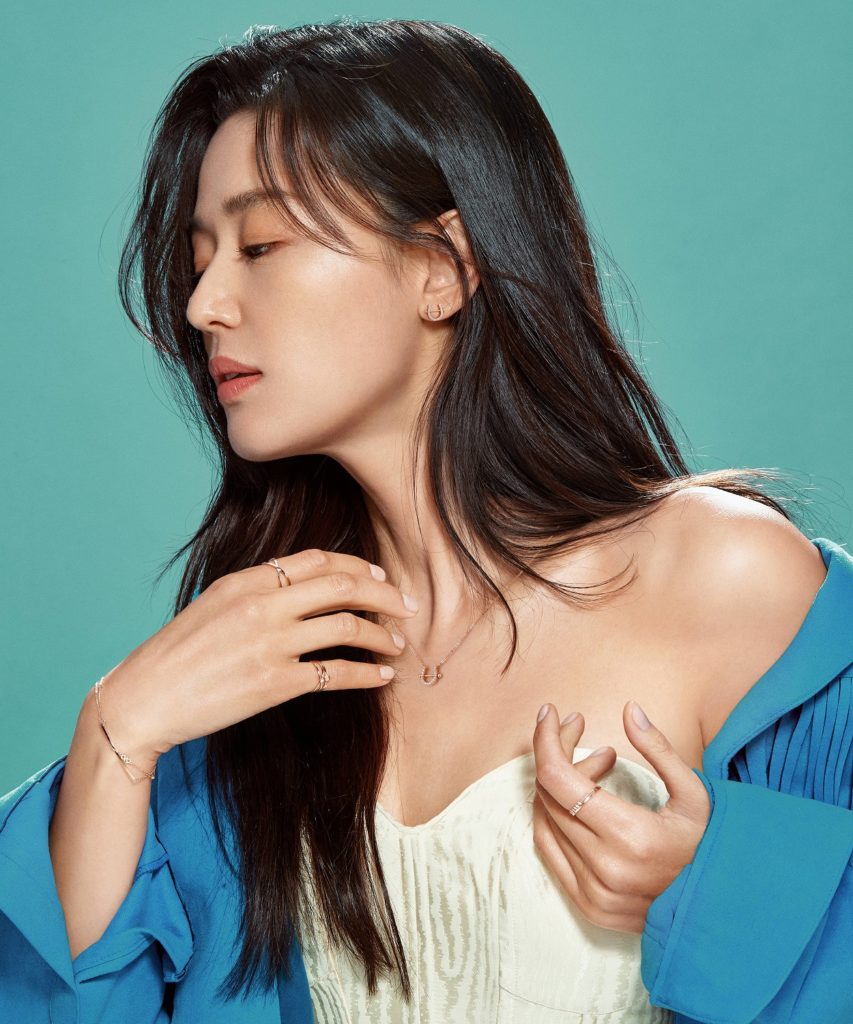 Lucky U
Jun Ji-hyun showed off her fashionable look and perfect neckline wearing a white off-shoulder top and a blue colored jacket. She also exposed her unique charm wearing Lucky U Jewelry set from StoneHenge's new fall collection.This horseshoe designed necklace symbolized good luck and got coupled with beautiful rings. So needless to say, it added elegance to her fingertips.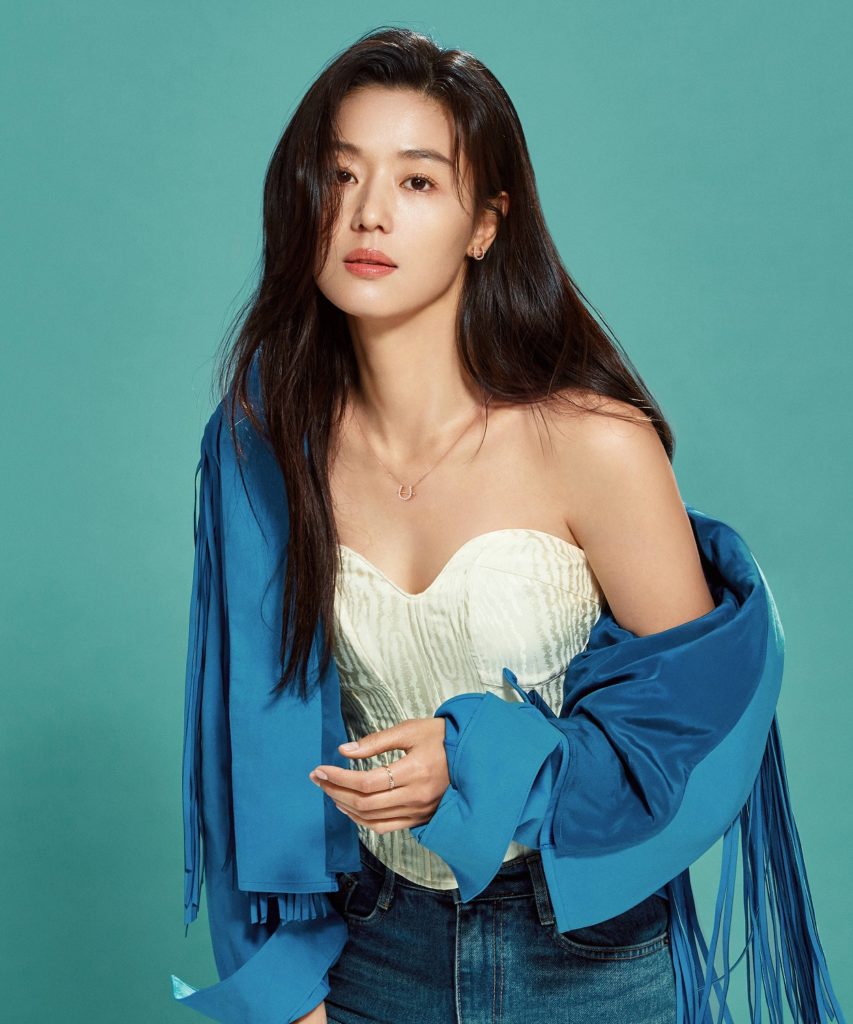 Rastella- the floating star
In the next cut, Jun Ji-hyun wore a stylish white outfit and showed off her unique chic. Her planetary motif jewelry is from Rastella collection. Here, Stonehenge set a star shaped sapphire stone in the center of the beautiful necklace.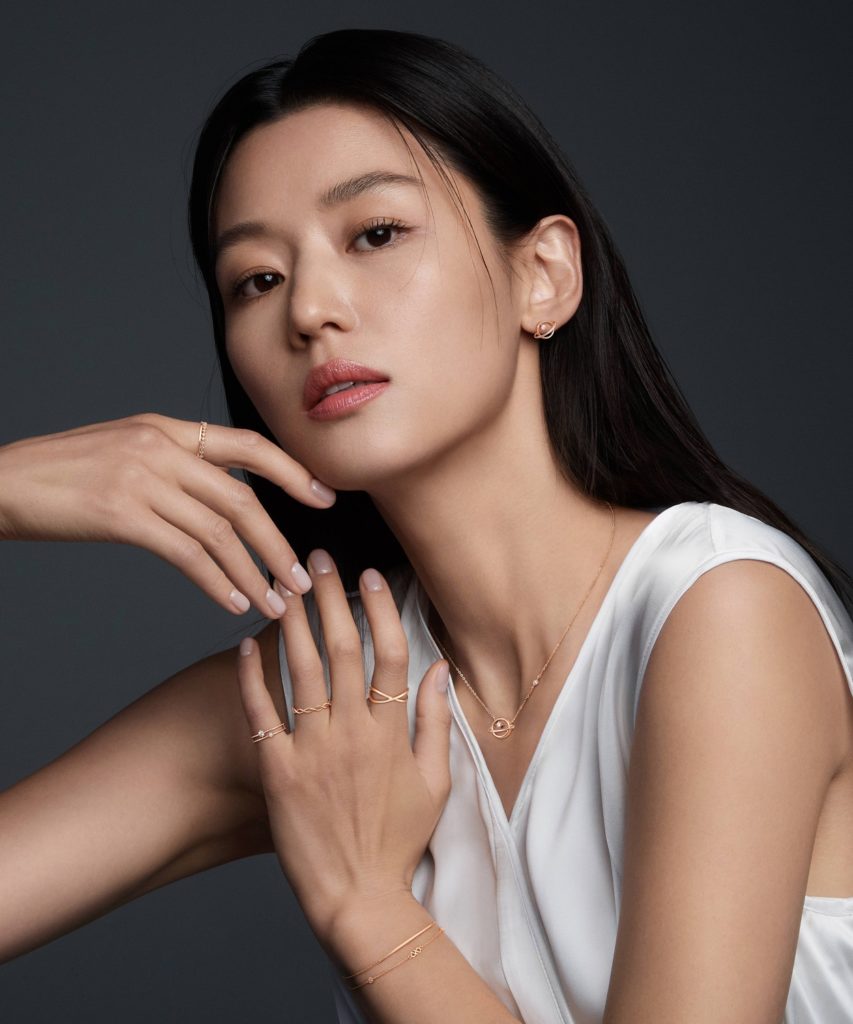 S Link Necklace
In the following cut, Jun Ji-hyun showed off her enchanting beauty and tone-on-tone styling against a beautiful sunset background. Besides, she completed her modern look by wearing a poplin shirt with tailored blazer and a matching S pendant necklace.
'S-Link', inspired by Stonehenge's initial 'S' stands out among other jewelry for its sophisticated design. Along with that, a cool 'S-link' ring and modern earring are layered together to capture the perfect styling in autumn.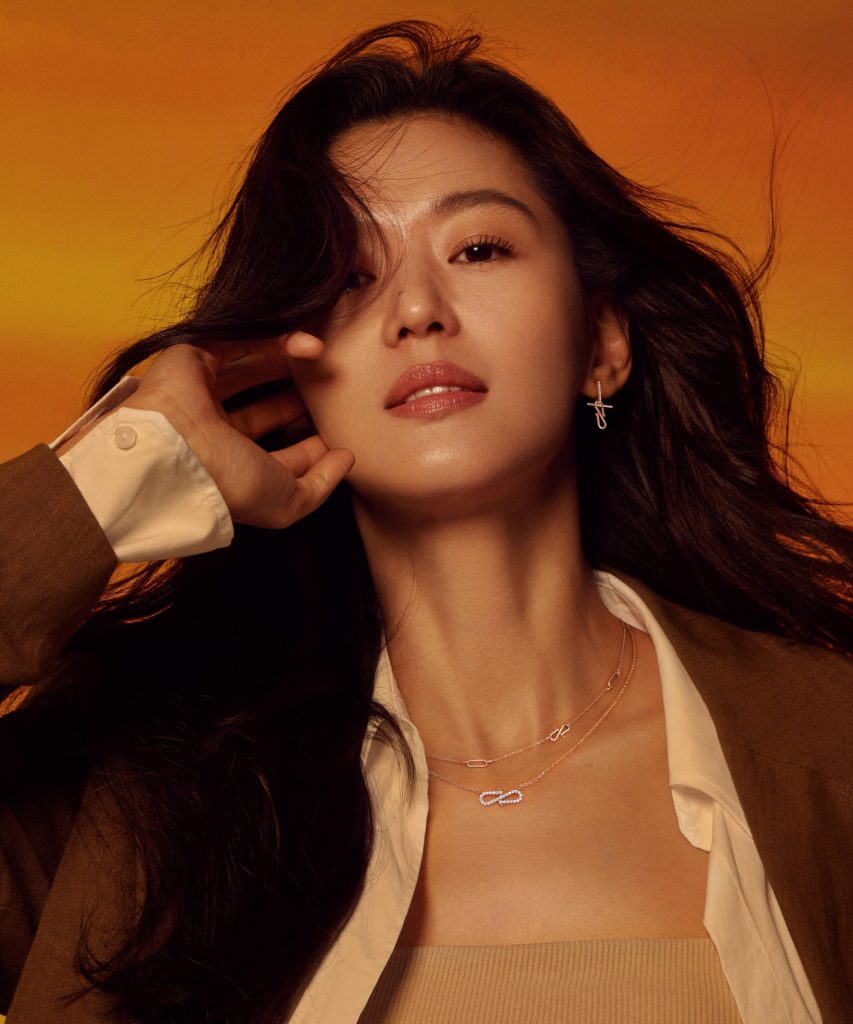 Love Duet
In the final cut, Jun Ji-hyun seemed to gaze elegantly. And the contrast between blue background and her pink dress was so lovely.
She posed like the autumn breeze and 'Love Duet' jewelry complemented her romantic look. In this exclusive jewelry, the motif of a flying butterfly is connected with two rings. So couples can buy it as romantic gift item for each other.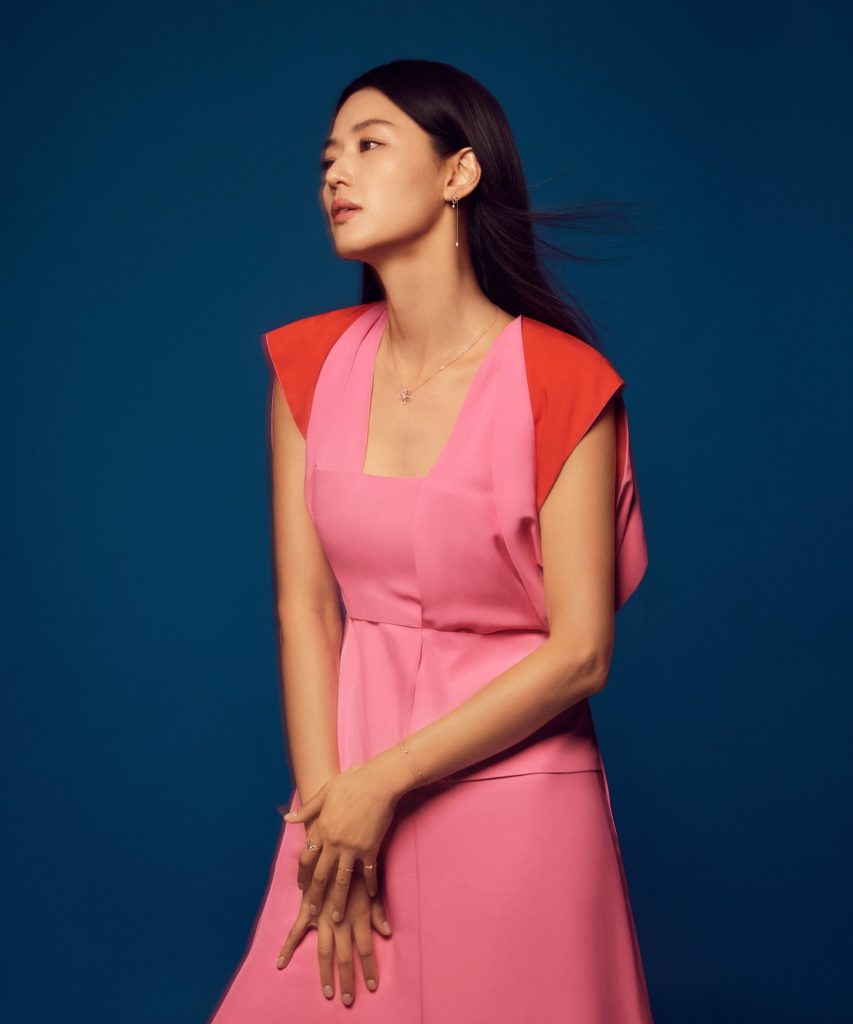 For your information, all the jewelry worn by Jun Ji-hyun can be found on Stonehenge stores in South Korea and their official site too.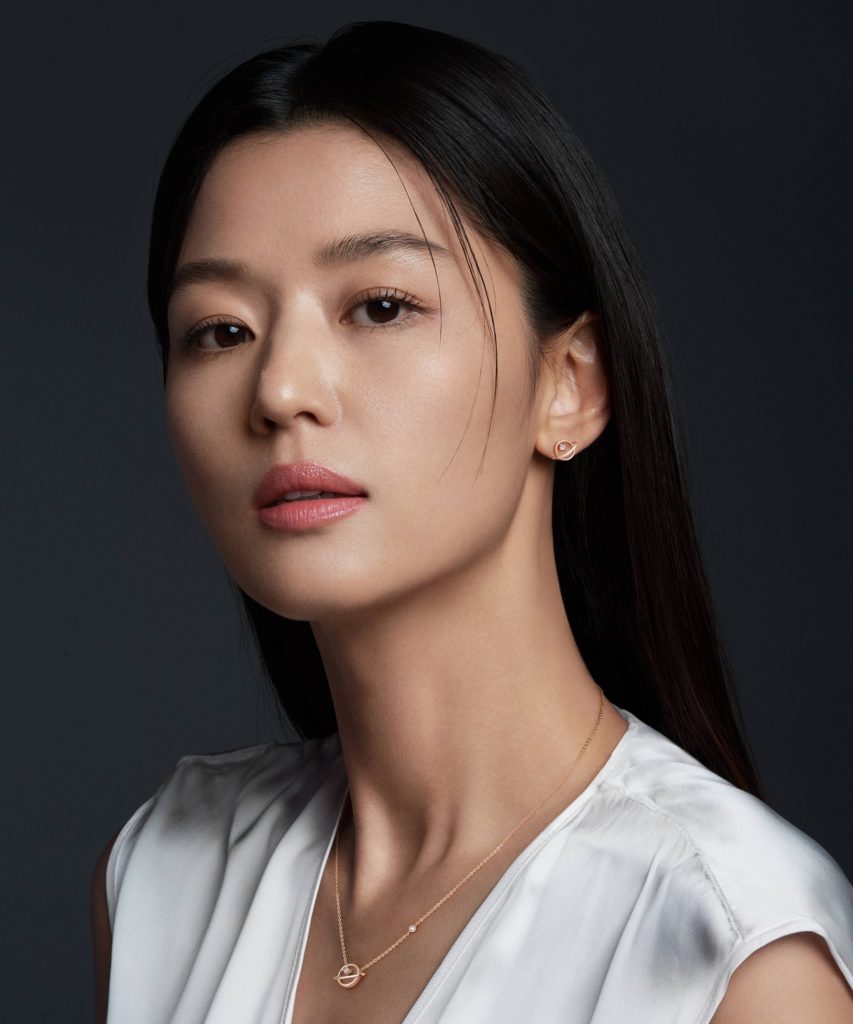 And don't forget to check out this exclusive CF- 'Jun Ji Hyun featuring Stonehenge New Fall Collection'
And as you know, Jun Ji-hyun will start filming the mystery thriller drama 'Mount Jiri' from this September along with co-actor Ju Ji-hoon. This drama will be a collaboration between writer Kim Eun-hee,who wrote the drama 'Kingdom' and 'Signal' and director Lee Eung-bok, who directed 'Descendants of the Sun', 'Mr. Sunshine' and 'Goblin'.
And filming of 'Mount Jiri' will be continued till June of the next year.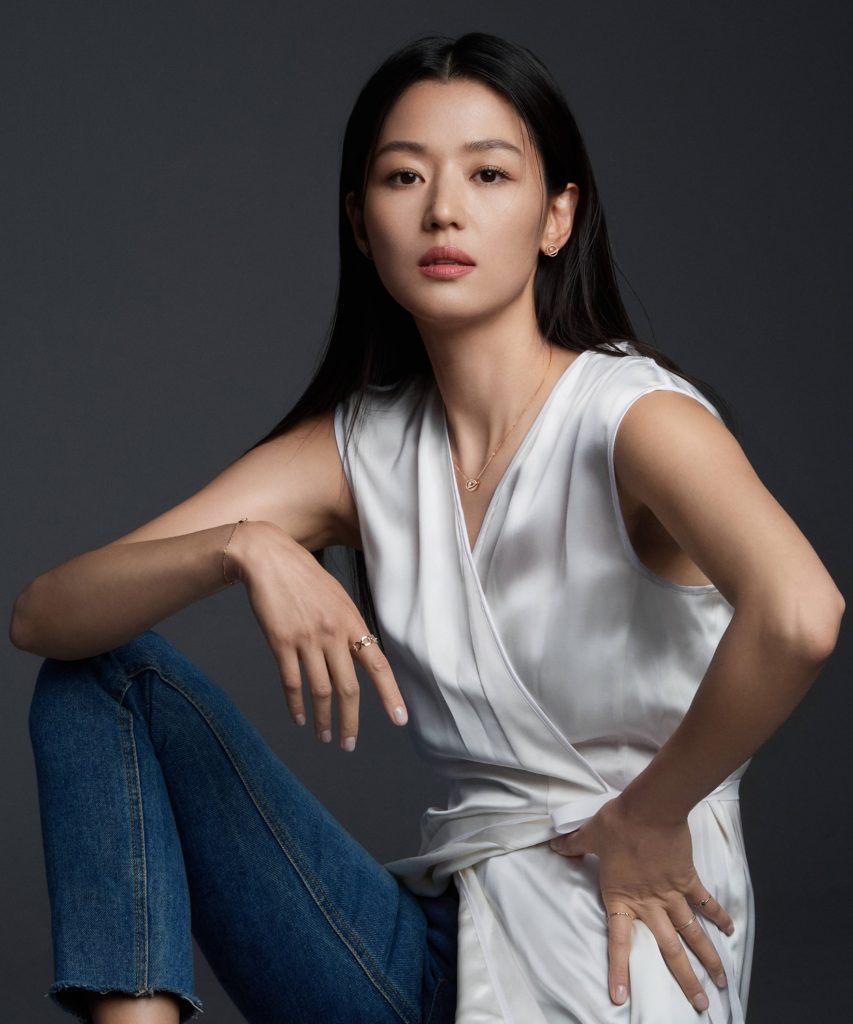 Exclusive news translated and brought to you by a Sassy Girl Jun Ji-Hyun -전지현 Bangladeshi Fan.