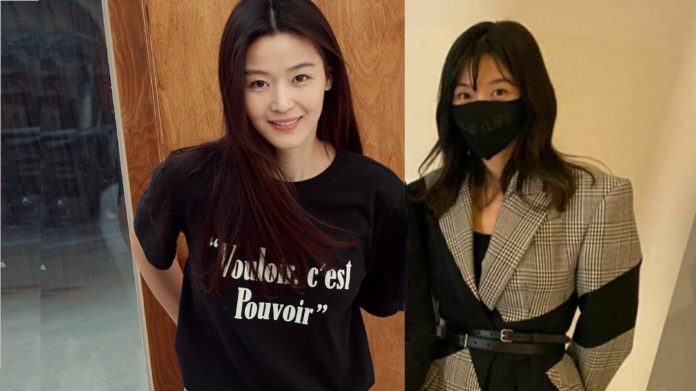 Vice chairman of Shinsegae Group, Jung Yong-jin showed off his 'golden connection' with actress Jun Ji-hyun.
On September 16, Jung posted two photos with Jun Ji-hyun and wrote on his Instagram, "It was a feast for my eyes to visit TeamLab exhibition at the invitation of Ms. JJH (Jun Ji-hyun). We have planned to run it from next week for 6 months."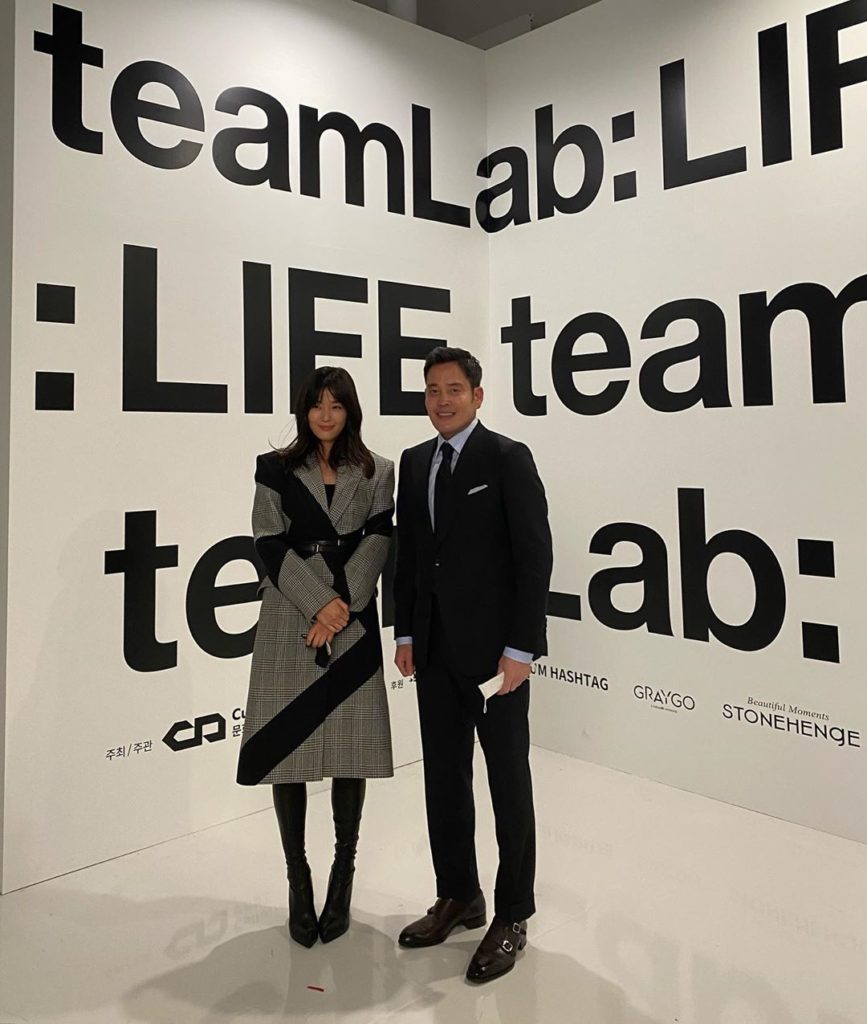 The photos he uploaded are taken at 'TeamLab: Life' exhibition in Dongdaemun Design Plaza (DDP), Seoul. Earlier, on September 15, he uploaded several photos inside the exhibition along with mysterious tagline like 'Where is this place?' and 'This is near Dongdaemun'.
Jung Yong-jin with Jun Ji-hyun at Art Exhibition
The next day, he uploaded more photos from the exhibition. But the most eye-catching ones were just two photos taken with a beautiful lady. The two were wearing black masks with the phrase 'TeamLab:Life' written on them. Though Jung mentioned the lady just as 'JJH', his followers could easily recognize actress Jun Ji-hyun and burst with joy.
What is TeamLab:Life?
'TeamLab: Life', where Vice Chairman Jung met Jun Ji-hyun, is a digital art exhibition that will be opened from September 18 on the 2nd basement floor of DDP in downtown Seoul. There, the audience will be able to enjoy the art of illumination created by the world-class digital art group 'TeamLab'.
Why Jun ji-hyun Was There?
Jun ji-hyun's agency 'Culture Depot' will host this exclusive art exhibition. Besides, her new formed management company 'Ieum Hashtag' and her jewelry sponsor 'StoneHenge' will jointly co-sponsor it. So as a host herself, Jun ji-hyun invited big-shot people like Vice Chairman Jung and showed him the trial exhibition.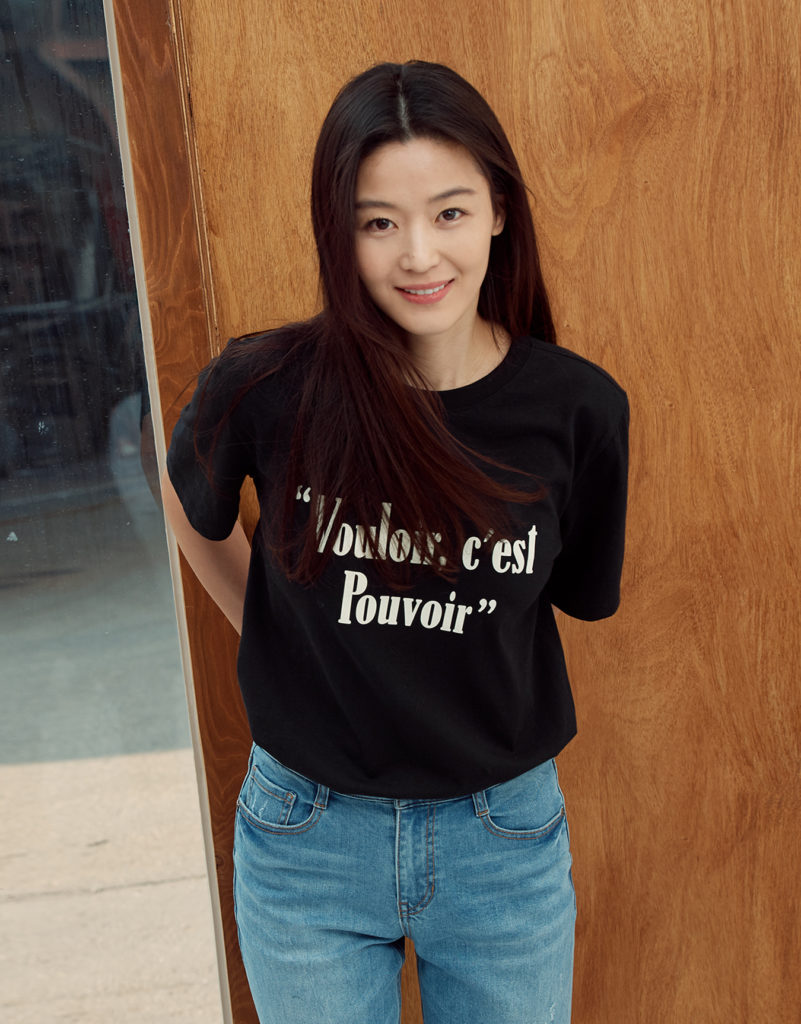 Meanwhile, The 'TeamLab:Life' exhibition will run from this September 18 to March 28 of next year. Vice-Chairman of Shinsegae Jung visited the exhibition in advance at the invitation of Jun Ji-hyun and posted photos and exhibition schedules on his Instagram. Moreover, he declared himself as a 'public relation ambassador' of this event.
Netizens Were Delighted at Jun Ji-hyun
Vice Chairman Jung's Instagram followers were highly delighted and showed great interest mainly in Jun Ji-hyun. They commented like-
Jun Ji-hyun unnie!!! Even her masked face looks damn beautiful!

You made it, man! you even met Jun ji-hyun!
"I am envious of you! You received invitation from Jun Ji-hyun and attended such an exhibition in advance."
"I'm curious about where to buy the outerwear of Jun Ji-hyun unnie" and so on.
What Jun Ji-hyun was Wearing
Jun Ji-hyun lightened up the trial art exhibition with her new short haired style. And she wore Prince of Wales Spliced Coat and Thigh-High Peak Boot from Alexander McQueen's Fall 2020 Ready-to-Wear collection. As you know, Jun Ji-hyun has recently become the first Korean brand ambassador of this British luxury brand (Alexander McQueen).
Exclusive news by a Sassy Girl Jun Ji-Hyun -전지현 Bangladeshi Fan (Rifat Sharna)
Korean News Source